Ghanaian-Nigerian model Victoria Michaels recently celebrated a major success: Her beautiful smile was featured in the April issue of Cosmopolitan Italia, one of the world's bestselling lifestyle magazines.
Obviously joyful with her achievement, Michaels took to Instagram to pen a lengthy post. But instead of focusing on herself, she used the attention to motivate other young female models that may come after her. This is what she had to say to inspire models who are longing to achieve their dreams:
https://www.instagram.com/p/BwKZXzFlT0C/
"For a model, you may not be on the cover page of vogue or strutting the fashion capital of the world, it really doesn't matter," Michaels wrote. "What I consider really important is what you're doing in your space. Be consistent, build your content and remain original. Work with your God-given space regardless of where that place is located geographically. Girl, if you are living your dreams, that's all that matters".
She went on to explain that "If a door opens elsewhere other than that space, fantastic! If it doesn't, keep believing but never stop living. Never stop working hard, never stop believing in yourself and your innate ability to be who you want to be. Three months ago I went to Milan for the fashion season not knowing what to expect, but as God will have it, I landed gigs with brands I was told would never look my way. Just believe you, no matter what anyone says."
She further noted that she believes designers and brands like Roberto Cavali, Love Moschino, Frankie Morello, Alexander McQueen, Emilio Pucci, Mario Dice and Salvatore Vignol worked with her because "the universe aligned my desires. Always believe and your dreams will come through in its appointed time".
Victoria Michaels gave up on her 5-year banking career at the then Intercontinental Bank and now Access Bank for her passion in modeling. She's my personal favorite and one of the most successful models in Ghana's fashion industry. Style images from the editorial photo shoot she did with Italian-based Ghanaian designer Brommon Bespoke.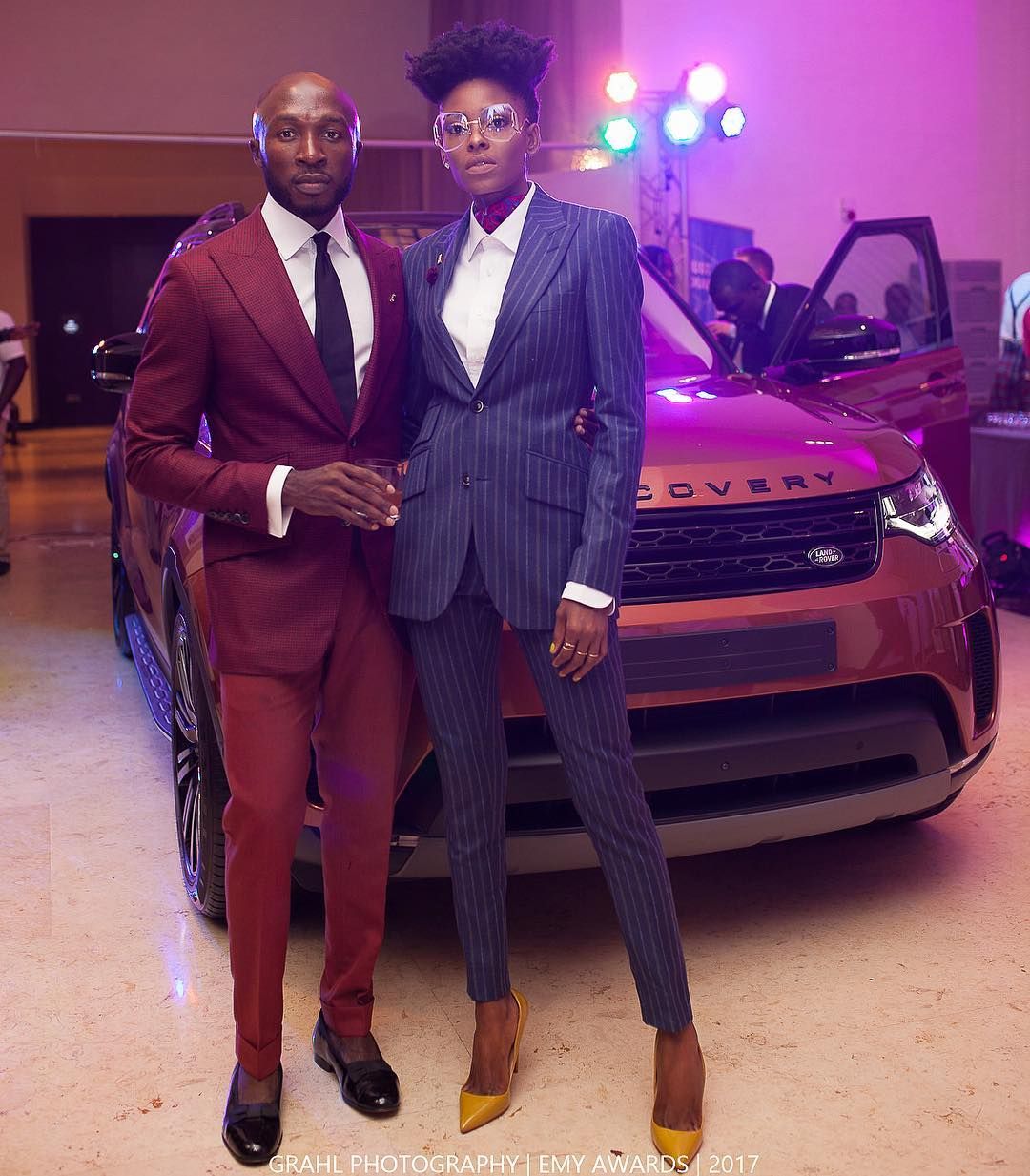 .