"Got a lot of bands, got a lot of Chanel on me 
I gotta fan myself off, I gotta fan myself off 
I gotta cool down (heated, like Coco Chanel, put me up in jail) 
I gotta cool it down (heated), heated" 
On the 29th of July 2022, Beyoncé released her highly anticipated seventh studio album "Renaissance". Instantly, it became a hit and has been declared the official album of the summer. On the 11th track which is titled "Heated", Beyoncé repeatedly chants "like Coco Chanel put me up in jail." What does this mean? Was Coco Chanel ever locked up or is it just a catchy line to yell at parties? There's a little truth in both and though our summer parties are already heated thanks to Queen Bey, the story about how Ms. Chanel ended up behind bars is one worthy of an audience too.
Just who is Coco Chanel?
Coco Chanel, the renowned 20th-century fashion designer, businesswoman, creator of the most successful fragrance of all time (Chanel No.5), milliner, and Nazi spy. It is no secret that France was invaded by Germany in the early 1940s, however, a lesser known tale is how most fashion designers were forced to make a difficult decision, flee the country, speak out against the Nazis or get in bed with the Nazis. Gaston Vuitton (descendant and then overseer of Louis Vuitton) chose to build a relationship with the Vichy regime and this sentiment was passed onto his son, Henry Vuitton who was decorated by the regime and in exchange, the Louis Vuitton company was allowed to operate during the war.
Elsa Schiaparelli forged close ties with the regime, Cristóbal Balenciaga had an apathetic approach, and Lucien Lelong (whom both Pierre Balmain and Christian Dior worked under) in an act of rebellion, stopped haute couture from being shipped to Berlin as the Germans wanted control of it. Ms. Chanel dated a 37-year-old Nazi senior officer, Hans Gunther Von Dincklage. The pair bonded over their shared anti-semitic beliefs and their admiration for Adolf Hitler. Over 3 years, Chanel went on a few espionages. Though she was a notable anti-semite, her motives and ideals were less inspired by political reasons than there were by personal reasons. You don't want to miss this blog, The Chic Lifestyle: Fashion vs. Lifestyle.
"Well, Mademoiselle, who are you in mourning for?" he is said to have asked the young Chanel one day … 
"For you, dear Monsieur!" 
-Coco Chanel to her nemesis Paul Poiret.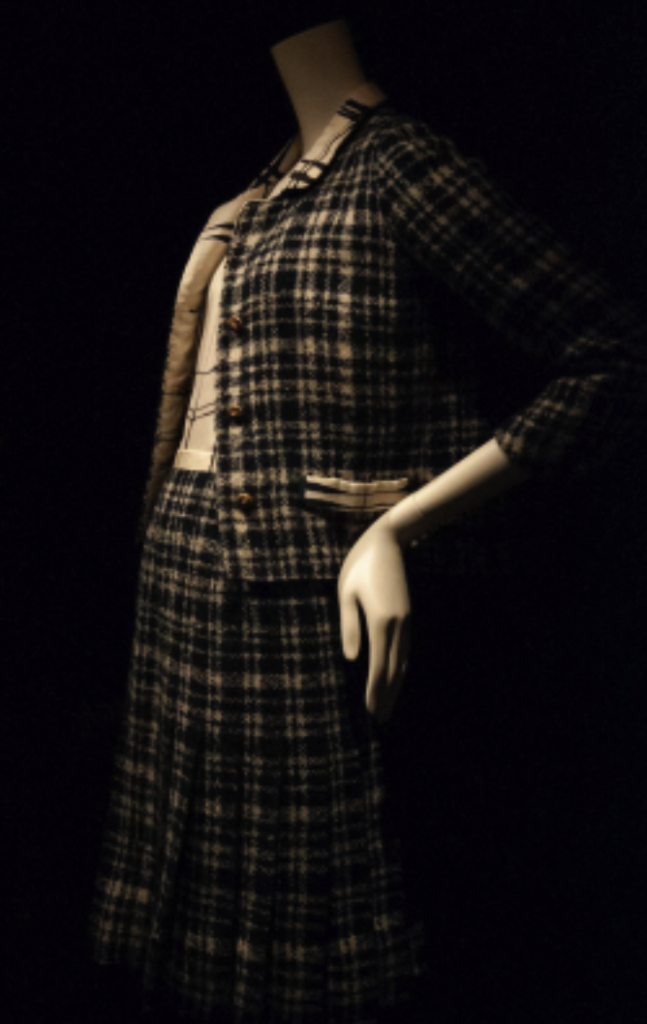 The Dawn Of A Cool and Chic Black Dress
'Twas the dawn of a new century and Paul Poiret was the most sought-after designer for womenswear in the late 1910s and early 1920s until Coco Chanel hit the scene. Poiret made clothes for the "ideal" sophisticated woman. But the Chanel girl was cool, chic, and could slip into a little black dress and jump on the Métro. Chanel didn't just steal the womenswear market, she lunged herself into the fragrance market. Her Chanel No.5 easily pushed out Poiret's signature perfume, Rosine. Despite her massive success in Paris, Chanel wanted to make her perfume global. She didn't have the means to do it until she met Jewish businessman, Pierre Wertheimer. Pierre and his brother, Paul ran the largest and most successful cosmetic and fragrance company in France, Bourjois. Bourjois's success wasn't restricted to France, it was an international enterprise with holdings in America.
Chanel No.5
The company mass-produced fragrances in a factory and then distribute them around the world. Pierre was enamoured with her and they created the corporation which held rights to the perfume, Chanel No.5. The fragrance was sold under the Chanel name, they both owned it but not equally. Coco Chanel was named the corporation's president but she'd only received 10% ownership and 200 stock shares. The young Chanel didn't mind this arrangement due to her disdain for accounting and paperwork. Pierre, the seasoned businessman made the terms of this arrangement ironclad.
After a few years, she would have a change of heart and filed several lawsuits to regain control of her business. This would be a lifelong battle that she never won. As the feud escalated, so did her hatred for Jews. She wasn't alone, it was a sentiment that was growing in Europe, and by June 1940, Chanel had surrounded herself with conservative anti-semitic Aristocrats.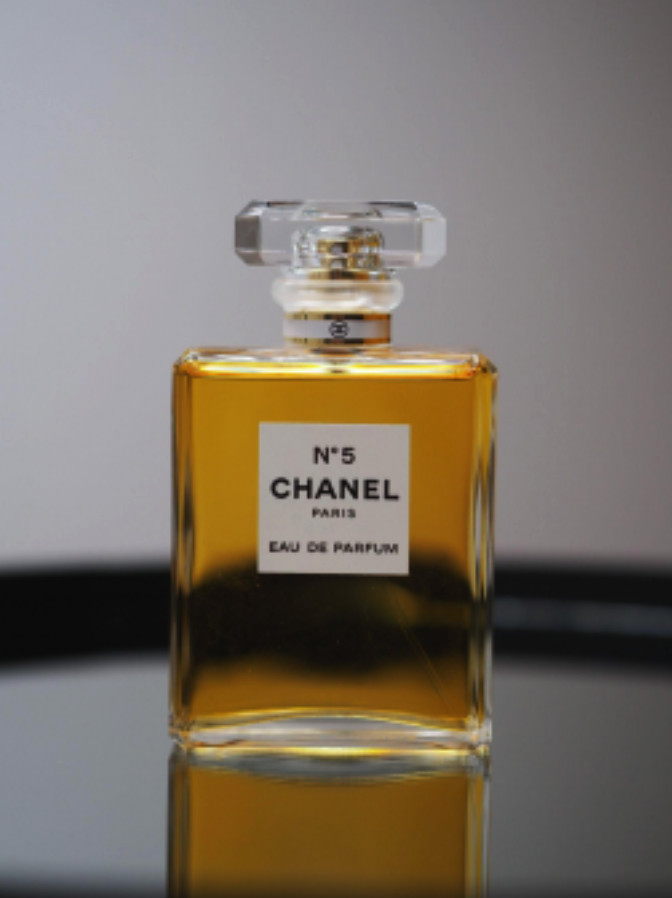 Invasion of France, Closure of Coco Chanel's Boutique
Tragedy stroke after the invasion of France and Chanel had to close her boutique. Chanel was also personally caught up in the battle when the Germans captured her nephew, Andre Palasse. He was a french soldier and the son of her deceased sister, Julia. He was one of the few family members that she had left so she was determined to rescue him, even if it meant working as a Nazi spy. Chanel returned to Nazi-occupied Paris and integrated herself into the upper echelon of the Nazi society.
By 1941, she had fallen in love with Baron Hans Gunther Von Dincklage. Her relationship with an influential officer came with benefits such as invites to glamorous events, no food rations, or curfews. Chanel seized the opportunity to ensure her nephew's release. She was offered a deal, her nephew would be released if she traveled to Madrid to gather intel as a Nazi spy.
Desperation or Acceptance of Fate? Coco Chanel First Espionage Assignment
When Chanel learned her nephew had contracted tuberculosis in the camp, she got desperate and accepted her first espionage assignment. In August 1941, Chanel arrived in Madrid, Spain under the guise of promoting her new fragrance. On August 13th, Chanel attended a dinner party in Madrid with her Nazi objective. She spoke in support of the Nazis for three hours and made false accusations about Minister Winston Churchill. This raised suspicions because she was a notable of his and she had previously dated the Duke of Westminister in the 1920s. When she returned, her mission was declared a success, and her nephew was released. Chanel also sought to use her relationship with the Nazis to seize her company from Pierre Wertheimer.
After the invasion, the Wertheimer brothers fled France. So Chanel used her position as an "Aryan" and hired a Nazi lawyer who specialized in seizing Jewish properties. However, the Wertheimer brothers had anticipated this and they secretly handed over the company to their friend, Emilio who wasn't Jewish. Emilio owned a mechanical engineering company that produced French warships. In addition, he secretly made airships for the German airforce, he was close friends with the commander who was Hitler's right-hand man. With connections like his, Chanel and her Nazi senior officer lover stood no chance against him in a legal battle for her company. Subscribe for more.
Operation Model Hat – Retake France From Germany
By 1943, the Free French resistance movement was gaining momentum and plotted to retake France from Germany. So they partnered with the Allied powers and formed an arm, a National council, and an intelligence agency, Free French spies (FF). Coco Chanel was fully aware that if the resistance succeeded she would be considered a criminal. So she switched her alliance to clear her name, she and her lover came up with a plan which they called "operation model hat". The plan was to travel with her lover and a British socialite, Vera Bate Lombardi to Madrid to meet up with her old friend, Winston Churchill.
They wrote in a letter that they would be meeting Winston Churchill to discuss the well-being of Vera Bate Lombardi who had previously been arrested in Italy in 1943 under suspicions of spying for the British during World War II. They hoped to casually drop the idea of negotiating with the Germans. Chanel hoped to convince him that many Nazis were willing to denounce Hitler and end the war in exchange for immunity.
Chanel vs Lombardi
The operation was a solid plan except Chanel had never informed Lombardi about her true motives until… while on the train to Madrid, Chanel decided to inform Lombardi about her plans. When the trio arrived in Madrid, at the embassy, Lombardi denounced Chanel and outed her and her lover as Nazi collaborators. Chanel fought off the allegations by presenting the embassy with the letter she had written explaining her meeting with Churchill. Unfortunately, Churchill never made it to Madrid for the meeting, he'd caught pneumonia several weeks earlier and had secretly flown to Tunisia for treatment. The mission was a failure. A few months later, the Allies invaded Normandy and once they had regained control, they moved to seize Paris from the Germans. Chanel and her lover panicked, knowing that she could be persecuted as a war criminal. Her lover, Von Dincklage burnt his files and fled to Germany.
Sticky Truth, Betrayal
When the FF and Allied forces had Paris, they rounded up all Nazi collaborators and as a form of public humiliation, they had all the female collaborators shave their heads and stripped them naked in the streets. In an attempt to escape this fate, Chanel made calls and gave out names of other collaborators in hopes of protection. But FF already had Chanel on their list, they were tipped off by Von Dincklage's ex-wife who traded Chanel's name to save herself. Chanel was arrested and eventually interrogated in the September of 1944.
Chanel stayed quiet when she realized that the FF didn't have concrete proof against her. After a few hours, she was released and it is assumed that she was never punished due to her connections with Churchill. However, there is no evidence that Churchill intervened on her behalf, plus there is more evidence to assume that her protection was ensured by her ex-lover, the Duke of Westminister. When Chanel was released, an unknown man showed up at her house with a message from the Duke which read "don't lose a minute, get out of Paris".
A Hapless Romance: Coco Chanel's Reunion with Her Lover
Chanel fled to Switerzland and reunited with her lover. However, the romance was ill-fated and riddled with suspicion due to their Nazi history. In the early 1950s, she decided to make a comeback in fashion. In 1954, she debuted a collection that initially flopped. French press called her collection outdated, but underneath the criticism, they were reluctant to praise her because they knew she was pro-Nazi. But across the pond in the USA, it was a huge success, the media praised her collection oblivious to her Nazi ties and by the summer, the French jumped on the Chanel bandwagon and praised her comeback. Chanel was back and by the 60s, Hollywood starlets such as Audrey Hepburn, Grace Kelly, and Jackie Kennedy could be spotted in Chanel. Chanel never gained 100% ownership of her business.